Join Janet Nohavec and John Holland for two incredible days in an online environment, via Zoom, where you'll learn the core techniques of conducting private readings and public demonstrations of Mediumship.
The developing medium can take years of development to come to a full understanding of the complete aspects of Mediumship; John and Janet have extensive knowledge of working with Spirit.
≈ A WEEKEND ONLINE WORKSHOP ≈
≈ October 23rd & 24th, 2020 ≈
ONLINE via ZOOM
Through lectures, tutorials, group work and attunement with spirit, they will help you to gain a full understanding of the different dynamics of your mediumistic work. As more of our work now needs to be carried out online – let them share with you how to perfect this new way of working.
During this highly interactive class, Janet and John will show you how to:
Understand the different aspects of the power of spirit for private sessions and public work
Differentiate between how psychic and mediumistic information is received
Move from a psychic link to a mediumistic connection with the Spirit World
Learn how to present yourself, your work, and readings in a LIVE online session
Recognize when you drop from a mediumistic link to a psychic one - and what to do about it
Understand how psychic guidance is just as important as offering messages from Spirit
Offer intuitive guidance to a client in a proper and ethical manner
Develop a stronger and consistent connection with Spirit
Understand how to validate and deliver evidential messages clearly and concisely from the platform
Understand the various altered states of mediumship
Use all of your abilities to enhance and build greater confidence in your presentation techniques, privately as well as on platform or stage.
* note: These topics are a guide only and subject to change.
Please note : This workshop has limited spaces, so early registration is advised to guarantee your place.
Come join us for an incredible two days for a special ZOOM price of just $159! You'll walk away from this online event with insights, new ways of thinking and working, and some amazing new tools to take your mediumship to the next level.
To register for this online workshop, you should have a working knowledge of mediumship; this class is not for absolute beginners.
Blessings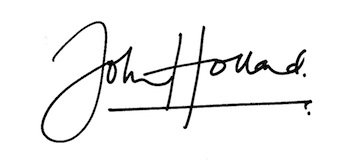 Please note :
Access information will be emailed to you in the week before the workshop. Event starts promptly at 10am EASTERN on both days.